Ensure a Clean and Tidy Kitchen with These Design Mistakes to Avoid The kitchen is the hub of any home, where cooking, eating and socializing take place. It's no surprise that it's also the room that gets dirty the quickest. To keep your kitchen looking clean and organized, it's important to consider the design and its impact on tidiness.
Unfortunately, cleanliness is often overlooked during kitchen design, and common mistakes can make cleaning a chore. However, a clean kitchen doesn't have to mean a sterile stainless steel space. Simple, streamlined designs can make all the difference.
Here are five common design mistakes to avoid to make cleaning your kitchen easier.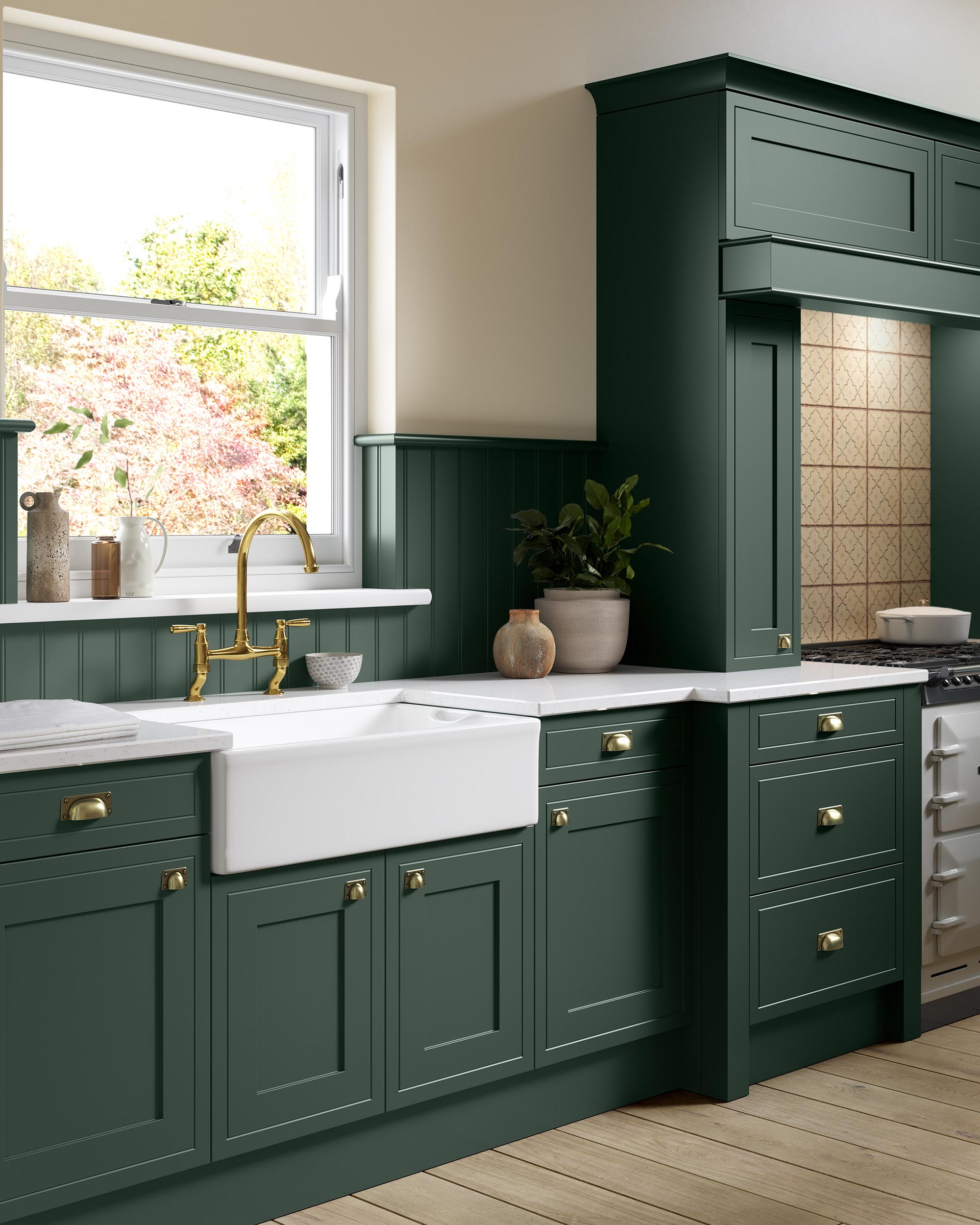 Mistake 1: Overuse of Shiny Surfaces
High-gloss kitchens look stunning in design magazines and blogs, but in reality, they can be difficult to maintain. Stainless steel, mirrors, and lacquered finishes are easy to wipe down, but they also show fingerprints and smudges. To make cleaning easier, opt for matte surfaces or finishes like brushed or burnished. If you already have a high-shine kitchen, clean it regularly with a streak-free glass cleaner or soap and water.
Mistake 2: Unconventional Open Storage
Open storage and cabinets have become a popular trend, but they're not suitable for everyone. If you're someone who likes everything in its place or is quick to put away ingredients, open storage might not be for you. To keep open storage tidy, store packaged products out of sight or in glass jars, keep loose items in boxes, and use it to display decorative dishes, not practical items.
Mistake 3: Too Many Seams and Gaps
Traditional cabinets and tile countertops may have been popular in the past, but they can be a breeding ground for dust and dirt. The more seams and gaps in a kitchen, the harder it is to clean. To minimize these problem areas, choose frameless cabinets, have a professional install stone or laminate countertops, and use an under-mount sink with an edgeless drain. If you have tile, use a darker grout to hide stains.
Mistake 4: Overloading on Ornate Details
A cluttered kitchen with ornate details, textured surfaces, and too many accessories and textiles can be hard to clean. Keeping it tidy requires more than just a quick wipe down. To simplify cleaning, opt for a simple design, like mid-century modern or Shaker-style kitchens. If you have a multi-purpose kitchen, use creative storage solutions to keep clutter at bay.
Mistake 5: Inconvenient Cleaning Supply Storage
Cleaning can be a daunting task, especially when your cleaning supplies are stored in a different part of your home. To make cleaning easier, include ample storage for cleaning supplies in your kitchen design. A storage closet or pantry is ideal, but a drawer will suffice in a smaller kitchen. Keep a few essential cleaning products within reach to make maintenance cleaning more appealing. To make cleaning even easier, consider investing in professional cleaning services.