The contemporary kitchens are being designed in such a way that they remain attractive and durable at the same time. Now that is a complicated combination but it is not impossible with the RTF finish. Let us give you all the necessary details concerning RTF fabrication that will help you achieve an attractive and durable cabinetry.
First and foremost, RTF stands for rigid thermofoil.
As evident from its name, it is a strong laminate which is formed using the warp-resistant medium density fiberboard (MDF). It means that using the RTF lamination will help you in getting the perfect finish of your cabinetry needs. At the same time, it will be a lot easier for you to gain the touch of a wood look.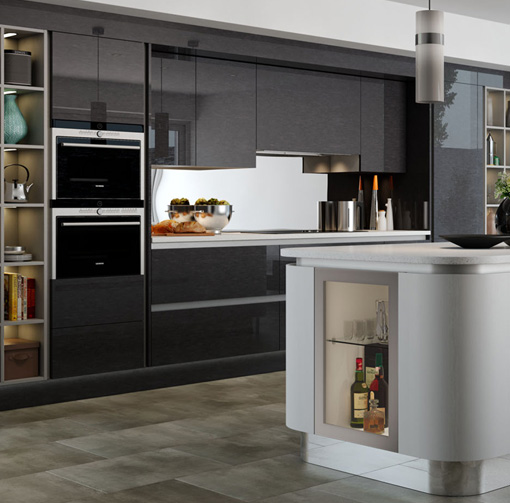 There are many people who get confused with the usage of RTF or wood.
However, with the points noted above, it is expected that the confusion can easily be overcome. A kitchen remains the focus area of your lifestyle.
Hence, it is important that its construction is well-thought from the point of durability. In that regard, RTF has proven to be an effective lamination which keeps your kitchen design attractive at the same time.
Cabinetry is used for the storage of all the kitchen equipment and thus, it is evident that it is used a lot.
You might open and shut it a million times while you prepare your daily meals. Thus, going for a RTF finish will help you gain a durable cabinetry.
Let us educate you more about the lamination options along with the sleek design to match your demand for the contemporary kitchen design by contacting us at  hwww.goodbrother.ie